Cohn signs on as Vice President of Product Management
GLENS FALLS, NY, December 14, 2017 – EnterpriseWeb® (www.enterpriseweb.com), a software company, which offers Cloud-native middleware for smart, connected and adaptable applications, announced today that Marc Cohn has joined the company as Vice President of Product Management.
The innovative startup and Network Function Virtualization (NFV) pioneer, EnterpriseWeb demonstrates its commitment to the Telecom industry and its Carrier Transformation objectives with the hiring of seasoned executive Marc Cohn, who brings over 25 years of networking industry and open-source community leadership experience to the high-profile company.
Most recently, Marc was the Vice President of Network Strategy at the Linux Foundation, where he served as Executive Director of the Open Orchestrator (OPEN-O) project. After guiding OPEN-O from a press release, through formation, to the first release in under a year, OPEN-O was merged into the Linux Foundation Open Network Automation Platform (ONAP) project.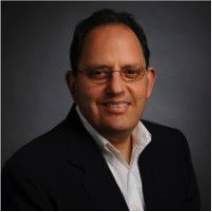 Marc has also held a number of senior leadership roles in the NFV/SDN community, including Market Area Director at the Open Networking Foundation (ONF), where he was honored as an "ONF Fellow" for his contributions, Advisor to the Chair of the ETSI NFV ISG, and served on the Board of Directors for the OPEN-O and OpenDaylight open-source projects.
Prior to joining the Linux Foundation, Marc held senior leadership roles at ClearPath Networks, an NFV startup, Ciena Corporation, where he contributed to Ciena's Multi-layer SDN strategy, and IP Infusion, where he led the company's SDN tiger team.
"I am excited about the opportunity to contribute to EnterpriseWeb's future growth, especially as NFV and SDN rapidly progresses from PoCs to trials to early deployments. The convergence between telecommunications and Cloud has never been more prevalent", stated Marc Cohn. "EnterpriseWeb's unique cloud-native approach to enable model-driven application integration and automation accelerates the NFV/SDN revolution underway, and is instrumental towards achieving the vision of SDN/NFV."
"Marc is an important addition to our team and is uniquely qualified to serve as our Vice President of Product Management," stated Dave Duggal, founder and CEO of EnterpriseWeb. "He has been central in the emergence of both SDN and NFV and is widely respected as someone who can build understanding and consensus across disparate teams. I will be leaning on Marc heavily to help inform and execute our product strategy."
About EnterpriseWeb®
EnterpriseWeb (www.enterpriseweb.com) is a New York based software company, which offers a suite of Cloud-native products that radically simplify the design, deployment and management of real-time, data-driven, distributed applications.
While Globalization, Cloud-computing and the Internet-of-Things have led to the increasing fragmentation of modern organizations, EnterpriseWeb has made it easy for customers to work across business silos, IT layers and partner ecosystems for highly-integrated operations.
With EnterpriseWeb, organizations can quickly onboard diverse functions, services, systems, databases and devices into a graph-connected model of software objects – an enterprise "web" of information and capabilities.
The Products allow customers to flexibly compose the objects with no-code; application logic is defined by policies and metadata. The approach supports rapid prototyping of intelligent, event-driven services, applications and processes that can be managed from a unified command center.
Customers and partners around the world use EnterpriseWeb to develop differentiated and transformative solutions. EnterpriseWeb supports Cloud, On-premise and Hybrid/Multi-Cloud deployments. In addition, EnterpriseWeb also offers vertical solutions including: "CloudNFV" for the Networking/Telecom domain and "Ideate" for R&D management and compliance.
Media Contact: Dave Duggal, +1 (646) 502-8062 x444, [email protected]