Dave Duggal will discuss ACM to Intelligent Business Process Management (iBPM)
 EnterpriseWeb Managing Director, Dave Duggal, will be speaking at the bpmNEXT conference, which runs March 25 – 27, 2014 in Pacific Grove, California.
Mr. Duggal's talk on March 26 is entitled "Adaptive, Open, Unified – ACM to iBPM." The description of this session is as follows: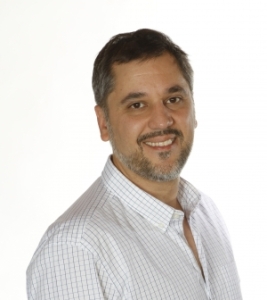 EnterpriseWeb bridges the divide between Case and Process management in a unified approach that provides automation and controls, but also allows for exceptions and inflight change management. With EnterpriseWeb, business and technical users share a single platform that facilitates interoperability between roles. People can build cases for anything: as a container of owner-managed artifacts and collaboration, as a template providing jump-start and standardization of similar activities while retaining configuration flexibility, or as an App, where the Case itself results in a standard structure of information, capabilities and processes. In fact, every system object has a Case that tracks it development and lifecycle providing a unified Object Model.
See more about the session at: http://www.bpmnext.com/2014-program/#sthash.uzw7BuO7.dpuf. Register for bpmNEXT at http://www.bpmnext.com/event-registration/.
About bpmNEXT
 bpmNEXT is the brainchild of Bruce Silver and Nathaniel Palmer. Bruce is a longtime independent BPM industry analyst, founder and principal of BPMessentials, the leading provider of BPMN training and certification, and author of the popular book BPMN Method and Style and The BPMS Report series of product reviews. Nathaniel also has wears many hats in BPM, as Executive Director of the Workflow Management Coalition, the founding Editor of BPM.com, and today the VP & CTO of Business Process Management, Inc.
We both reject the notion that BPM is dead… or even tired. In fact, innovation around Big Data, cloud, event-driven analytics, case management, mobility, and social media are fueling BPM innovation to a degree we haven't seen in years. bpmNEXT, the organization, seeks to shine a light on these next-generation BPM innovations.
We are just getting started. bpmNEXT 2014 next March 25 – 27 follows on the resounding success of the inaugural event in 2013, showcasing of the best in "what's next for BPM." In the meantime, we'll be building a community of BPM practitioners and technology providers with an interest in moving things forward, using this site and related social media to showcase the latest innovations. We believe talk is cheap. We want to see what it looks like in a working demo. Get inspired. Make it better. Find a partner. Don't rehash the past, but move forward.