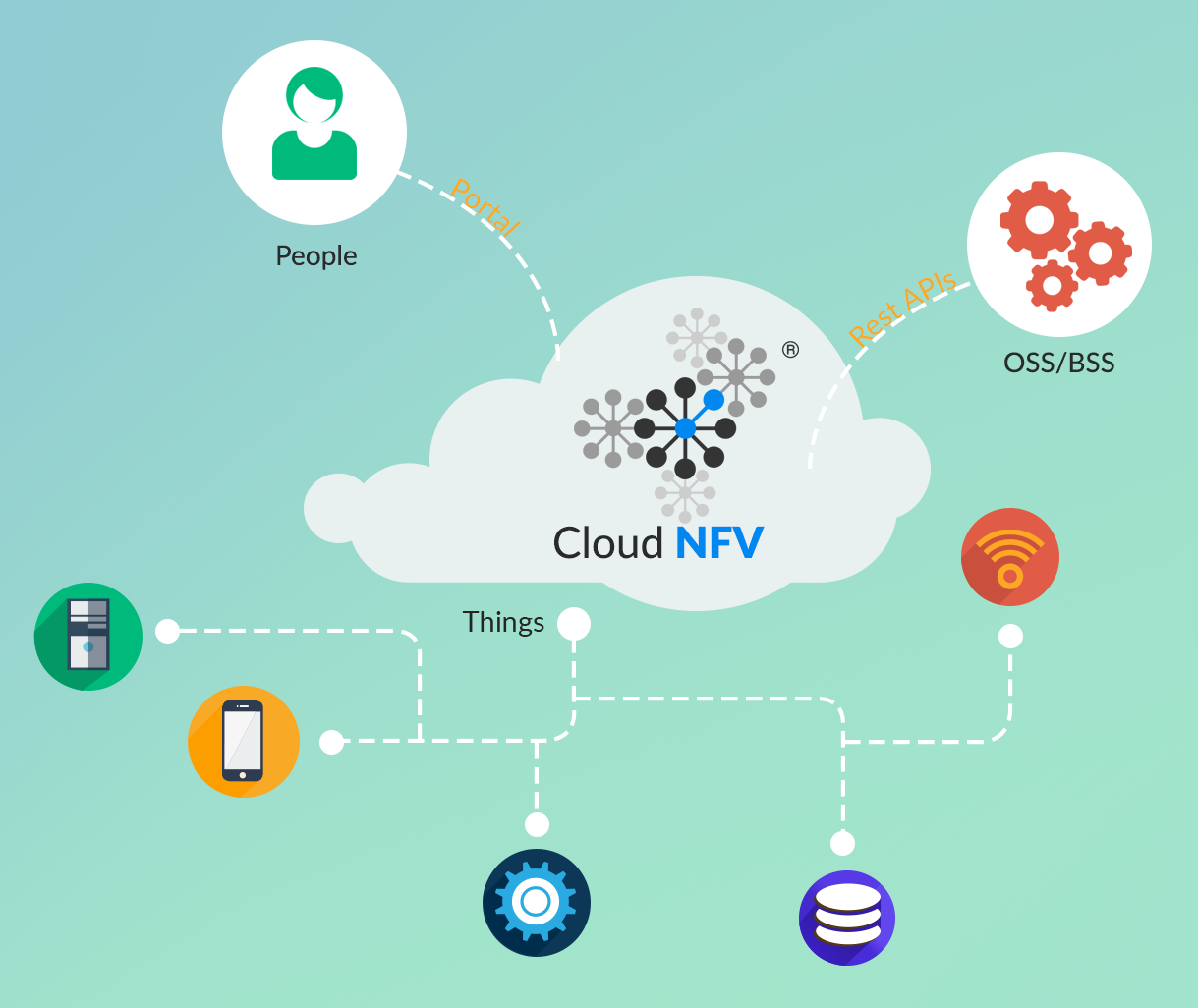 CloudNFV is EnterpriseWeb's award-winning Carrier Virtualization solution. CloudNFV enables Service Providers to flexibly connect all of its partners in dynamically composable solutions.
CloudNFV was the first approved ETSI NFV proof-of-concept. Two award-winning TM Forum Catalyst projects. Founding Member of TM Forum ZOOM working group.
CloudNFV is an integrated Management and Orchestration (MANO) solution, a "Network in a Box" complete with a set of pre-integrated partners including : Metaswitch (vIMS); Qosmos (DPI); Connectem (vEPC); and Amarisoft (veNodeB).
CloudNFV leverages EnterpriseWebas an application fabric for end-to-end DevOps automation.
The Application Fabric provides high-level abstraction necessary to work in a dynamic environment across partners, technologies, protocols and administrative domains.
The Fabric architecture provides shared metadata and state that enables rapid declarative composition and 'smart' data-driven, policy-controlled orchestration, based on EnterpriseWeb's Dynamic APIs.
BENEFITS
Service Velocity enables rapid prototyping of new services composed from a Catalog of Products, Services and Resources
Business Agility allows low-cost / low-risk experimentation and accelerates time-to-market for new solutions
DevOps Automation provides a Northbound API to OSS/BSS systems that extends their capabilities while abstracting the technical complexity of NFV and SDN
DIFFERENTIATION
Fabric Architecture enables visibility, composability and management across partners, technologies, protocols and administrative domains
Dynamic Orchestration features a high-performance, highly-available run-time environment for dynamic orchestration with closed-loop control
Flexible and Extensible supports multiple virtualization technologies (Openstack, Docker, Vmware) from a single-instance and can accommodate future protocols/technologies.